Welcome aboard the Captain Andy! This forty-three foot long Torres style boat comes equipped with a bathroom, shower, seven bunks, a table that fits six, and all the modern conveniences you'll need for your fishing expedition.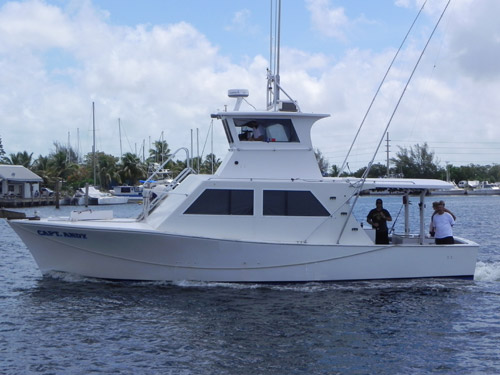 To take a virtual tour of our boat, you may follow the links below.
Begin Tour of the Captain Andy
The Deck, Dining Room, Social Room, Bathroom, Kitchen, Sleeping Facilities
If there is anything that you want to know but don't see here, don't be shy about giving us a call at (305) 587-3437 to see if we have what you need, or if we can get it for you!