Click on pictures to open larger images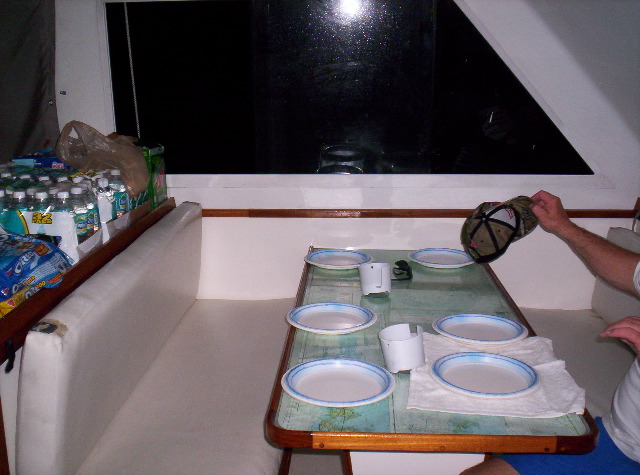 Our dining room is where you and your crew can come together to celebrate a day of fishing, or maybe taste one of the day's catch. Enjoy some of the freshest fish you've ever tasted! Our captain will cook you breakfast and dinner, and usually fry fish at least once. The dining table easily fits up to six people.
The Deck, Dining Room, Social Room, Bathroom, Kitchen, Sleeping Facilities
If there is anything that you want to know but don't see here, don't be shy about giving us a call at (305) 587-3437 to see if we have what you need, or if we can get it for you!