Click on picture to open larger image
With our modern bathroom and shower, you will not be far from the comforts of home. The Captain Andy comes equipped with a water heater so that you can enjoy a nice warm shower at the end of a day of fishing. We also have a modern sink-area for brushing you teeth, washing your face, etc. We strive to make you feel at home at all times during your fishing vacation with us. If you have any special needs concerning bathroom arrangements, don't feel shy about contacting us or giving us a call at (305) 587 - 3437 to see what we can do for you.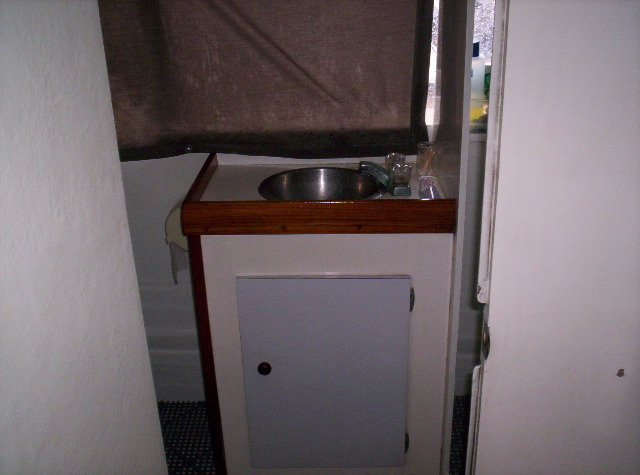 The Deck, Dining Room, Social Room, Bathroom, Kitchen, Sleeping Facilities
If there is anything that you want to know but don't see here, don't be shy about giving us a call at (305) 587-3437 to see if we have what you need, or if we can get it for you!