Size: King Fish typically range from 10 to 20 pounds. At their heaviest, they may weigh in at 90 pounds.
About: The King Fish is also known as the King Mackeral. Fall, Winter, and Early Spring are the best times to fish for the the king fish. These fish love live bait. Once caught, they may be broiled, fried, baked, or smoked, and may be enjoyed as steaks or fillets.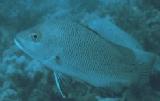 Size: A smaller fish, ranging normally from 2 to 6 pounds.
About: The Mangrove, also known as the gray snapper, may be caught year-round. This is an easier to catch fish that may make for a tastey treat or good practice before taking down a bigger one.
Go To Page 1,2,3,4,5,6,7,8,9,10
(Click on a fish's name to jump to the page about that fish)
African Pompano, Amberjack, Barracuda, Black grouper, Blackfin tuna, Blue Marlin, Cobia, Dolphin, Gag Grouper, Goliath Grouper, King Fish, Mangrove, Mutton Snapper, Red Grouper, Sailfish, Snowy Grouper, Wahoo, Yellow Tail Snapper, Yellowfin Tuna
Trips and Rates: 4 Hour Fishing Tour | 8 Hour Fishing Adventure
24 Hour Fishing Extravaganza | 32 Hour Fishing Safari | 48 Hour Weekday Trip
About: The Captain | The Boats | The Fish | The Keys
History | Map | Attractions | Links
Contact: Email | Phone & Address | Directions
What to Bring | Common Questions | Gallery | Home



Eddie Griffiths Charters
Key West, Marquesas Keys/Dry Tortugas

(305) 587-3437
Contact us

*All Prices Are Subject to Change*
Copyright © Eddie Griffiths Charters.
All rights reserved.